Cubs bounce back in route of Cardinals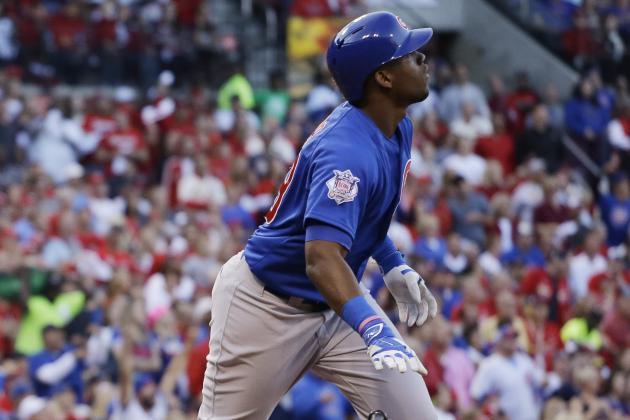 The Chicago Cubs started their season on a tear by winning 24 out of their first 30 games.   After their phenomenal start to the season, the Cubs are currently sitting at the top of the baseball world with the best record in the MLB at 30-14.   However, the Cubs have been slumping as of late and have lost six out of the past ten.  Many Cubs fans were quick to jump off of the bus and start panicking about the recent slump but the players and club manager Joe Maddon remained calm.
They showed exactly why there is no reason to panic yesterday in St. Louis.  The Cubs bounced back after three straight losses and shut down the third place Cardinals 12-3.  Chicago came out and immediately scored six runs on opposing pitcher Michael Wacha in the very first inning.
The early lead eased any jitters starting pitcher Jason Hammel may have had before the game as he was able to cruise through seven innings while only giving up one run, scattering four hits, and striking out four.  The solid outing raised Hammel's record to 6-1 and dropped his ERA to 2.17. Centerfielder Dexter Fowler and second basemen Ben Zobrist remained hot during the contest.  Fowler went 3 for 6 and drove a run in while Zobrist went 1 for 3 with a walk and scored two runs.
The brightest point of the game for Cubs fans however, was Jorge Soler finally putting together a complete game.  Soler was on base all night as he went 2 for 3 with two walks and drove in 3 runs, 2 of them on a homerun in the sixth inning.
The Cubs look to add on another win today in St. Louis in the series finale.